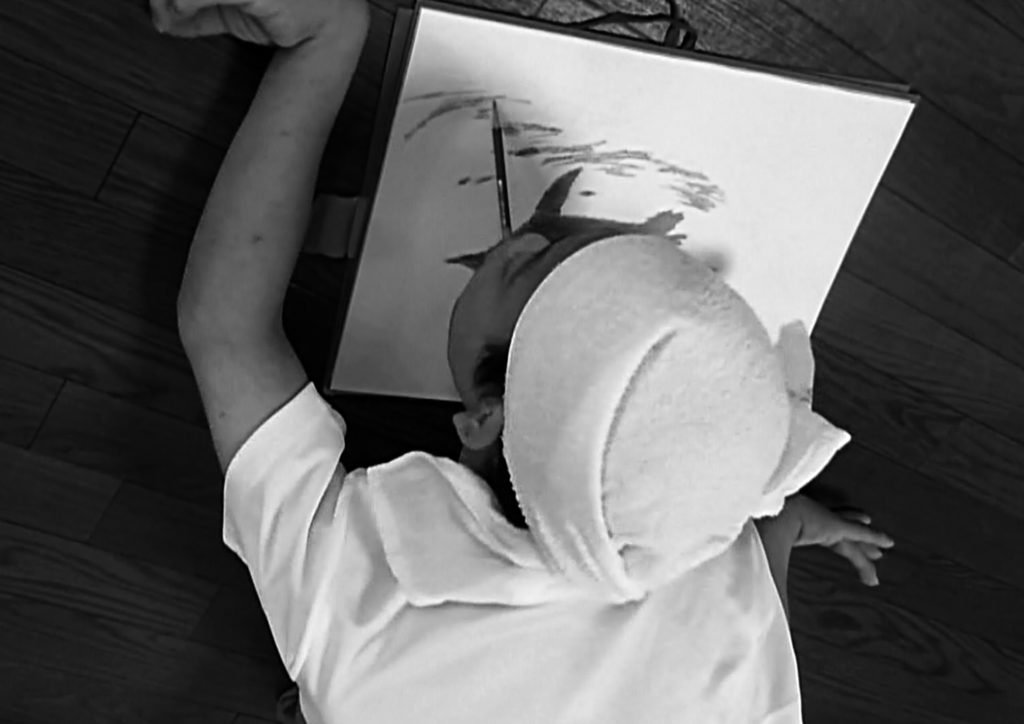 佐藤涼(Ryo.S)
5月12日生まれ。青森県出身
Birthday:May 12th
Ryo.S was born in 1980 in Aomori, Japan, where he still lives and works. Born with cerebral palsy that affected his ability to move and maintain balance and posture, Ryo learned to embrace the paralysis of all four limbs and began painting with a brush in his mouth when he was 8 years old. The very first painting he created won an award at a competition hosted by Aomori prefecture. That experience encouraged him to establish a style of drawing and to continue painting and drawing until present. He has tried all kinds of mediums including oil, watercolor, acrylic, Ink painting, sculpture etc. In the end, he chose pencil drawing to express his remarkable creativity.
He primarily works in pencil as he is able to start drawing and complete his artwork without requiring any help from others. He also enjoys the contrast of black and white, a black pencil with white drawing paper, which enables him to explore unlimited possibilities of expressions. His artistic creativity has not been limited to drawing alone. At the age of 17, he formed a rock band and started to compose music and play instruments.
In 2005, he founded a company called C-FLOWER, which provides job training support and placement for people with disabilities.
In November 2007, while working as the CEO of C-FLOWER, Ryo held his very first solo exhibition called "Face – Black & White" in Aomori. The exhibition was well received and got significant media exposure in local and national newspapers and TV news programs. Ever since, he has periodically held solo exhibitions within Aomori once or twice a year, including the first 10-day solo exhibition of the culmination of his artworks at the Aomori Prefectural Folk Museum in May 2016. After the successful 10-day exhibition, he expanded his scope of art activities and held exhibitions in major cities in Japan such as Sapporo, Kobe, and Tokyo.
In 2019, Ryo decided to seek an opportunity to be recognized as an international artist. He traveled alone to New York and became a member of the Japan Contemporary Artist Team (JCAT). "I have no intention to seek your sympathy, but I was born with cerebral palsy that disabled all my limbs. They even move against my will. I am nothing but grateful for the way I was born and what it has brought me, and I always want to create artwork that openly faces my disability." – by Ryo.S